How to Manage Your School Communications with Deneka Michaud
You have probably heard the saying "too many cooks spoil the broth", and with so many people involved in your school communications, the same can apply. Organization can get messy very quickly. From thousands of emails, replicated documents, old documents from ten years ago and a lack of transparency across your school district, all of this can leave your staff and school community feeling frustrated.
Deneka Michaud, a client of Scholantis and Communications Manager at North Vancouver School District, also faced this issue. She decided she needed to streamline all of SD44's school communications and clean up both internal and external communications. In a recent presentation at the Scholantis User Conference, Deneka explained some of the steps she took to achieve great results. Here's how she did it:
1.Gain qualitative feedback. Take the time to listen to the frustrations of your school community regarding your communications – send out surveys to school staff, parents, trustees etc and hold internal meetings. Create a strategy based upon top concerns to address the needs of your district.
2.Create new communications protocol. This can consist of items such as scheduled times for emails to be sent out to teachers and parents, or templates to keep your branding solid. Your communications protocol should basically help to keep everything consistent for your audience.
3.Keep it simple. Flashy gifs may be nice and of course we all love Spongebob, but they are not practical. Especially on your internal portals and websites. Whatever you put on your site needs to be functional and not add to the clutter. Don't forget that simplicity is your ultimate goal.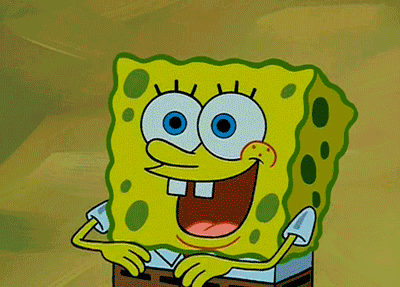 4.Keep it organized. Think of ways to keep everything organized. For example, colour coordinate your information so it can be easily recognized or store documents via department folders. You may also want to restructure your site (navigation, page layout etc), to make it more intuitive.
5.Get rid of old documents or hide them. What you do not want, is users trying to find a document and having to sift through ten years worth to find it. This leads to frustrated employees and parents. Although it may seem like a huge task at first, by cleaning up your document history you will be saving both time and energy in the future.
6.Segmentation. Not all communication applies to every user or audience, which means they don't need to receive every news update or upcoming event you create. By creating segments for your communications, for example internal departments, you can send relevant information to the right people, without bombarding everyone with information they don't need.
7.Get everyone on board. Listen to people's frustrations to create your strategy. This way you can gain support for your new communication strategy as you work towards a common goal.
8.Use your calendar. Set time goals for each project during clean up. Put them in a calendar for your staff to see. This way your team can work towards deadlines and ensure the finish line is in sight.
9.Train your staff. Training and professional learning are your secret weapon. In one of our previous blog posts, we discussed why it is so important to train your staff so they can work efficiently and confidently with your school's technology.
For more information on how to effectively streamline your school communications, you can take a look at our web solutions. We offer a number of different communication tools to help our school districts.